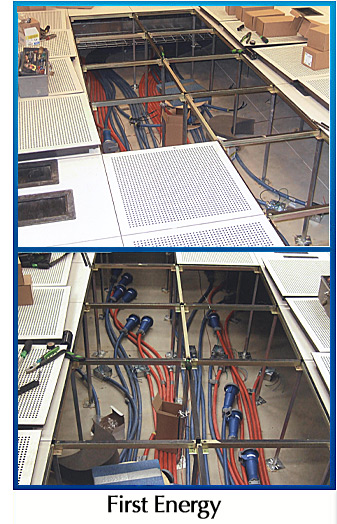 JC Sharp was incorporated in the state of Ohio in l978, with a philosophy to assemble an office staff that would provide the ultimate professionalism in project coordination. With an emphasis on time and budget, our staff has succeeded in this endeavor!
JC Sharp became a Small Business Enterprise (SBE) in 2007. On August 31, 2009 we became a Female Business Enterprise (FBE).
Our talented office staff are experts in their field and include:
Mary Sharp - President (FBE, SBE). She also takes care of all accounting, payroll, invoicing, and union fringe benefits
Michelle Sharp - assistant accounting payables/receivables.
Brian Sharp - Treasurer; schedules installations.
Jason Sharp - Secretary; working foreman and maintenance services and repairs.
Mike Szczepaniak - Estimator and project management.
Jeff Sharp - Access flooring estimator and coordinator (34 years experience).
Our expert installation crew is headed up by Jason Sharp, working foreman, and Jim Paesuta, foreman, with a combined 36 years experience. They are superior installers, skilled in all aspects of construction related to operable partitions and access flooring. They make sure when a project is complete that the owner, general contractor, and end users are satisfied with our guaranteed results.
JC Sharp has no average size project, they range anywhere from $1,000 - $1,000,000! We service Northern Ohio, including the Columbus area. We are flexible so we can provide budget pricing for your project or evaluate your unique circumstances and offer various solutions to meet your needs.
We are also experts in repair service and in the recovering of your products. We can assess your acoustical performance to see if your product is still up to its class rating.
Our years of experience and knowledge, coupled with Haworth, have made us the go-to company for pricing and on-time completion!